Free Shipping + Discreet Packaging
Free Shipping + Discreet Packaging
Free Shipping + Discreet Packaging
Free Shipping + Discreet Packaging
Free Shipping + Discreet Packaging
Free Shipping + Discreet Packaging
Free Shipping + Discreet Packaging
Free Shipping + Discreet Packaging
• BEGINNER-FRIENDLY • USB RECHARGEABLE • SIMPLE INTUITIVE CONTROLS • 10 VIBRATION MODES • CHARGES IN AROUND 1 HOUR • UPTO 2 HOURS RUN TIME • WATER RESISTANCE: IPX 6 (IE SHOWER-FRIENDLY) • 100% BODY-SAFE SILICONE
• To activate the device: Long press the power button. • To increase intensity and/or change to different patterns, short press the power button. • Each time you short press, a new mode will be activated. There are 10 vibration modes to choose from. • Experiment with the different intensities and patterns to find what feels most pleasurable for you. • To turn off, long press the power button. PS: Use with Leezu's Coconut Self Love Oil for maximum comfort and fun. Go forth and explore!
Q. Is Hulchul waterproof? A. Hulchul is water-resistant and shower-friendly, but you should never submerge it in water. Q. Is Hulchul safe to use? A. Hulchul is made of 100% body-safe silicone and is designed with the highest standards of comfort and safety in mind. However, stop using the device if you experience any discomfort. Q. How to clean & store Hulchul? A. Simply wash Hulchul using mild soap and water, then gently dry the device with a towel. You can store Hulchul in the lovely little satin storage pouch included. Keep it in a cool, dry place — away from direct sunlight. Q. How do I charge Hulchul? A. To charge Hulchul, insert the charging cable into the charging port marked DC and plug it into a power source. The power button will light up to indicate that the device is charging. When the light stops, the device is fully charged. *An important note: Hulchul's charging port looks tiny, but the charger pin fits perfectly. Just pierce it in there properly till the changing pin is completely inserted and no longer visible externally. The charging port is designed so securely, in order to ensure the device's water resistance. Just make sure the charging pin is fully inserted!
Country of origin: PRC Marketed by: Little Bear Wellness Ventures Pvt Ltd, Wework Enam Sambhav, C-20, G block Rd, Bandra Kurla Complex, Bandra East, Mumbai, Maharashtra 400051 Imported by: Blacktie Ecom Pvt Ltd, 359 sector 28 Gurugram 122001 Date of Import: 01/23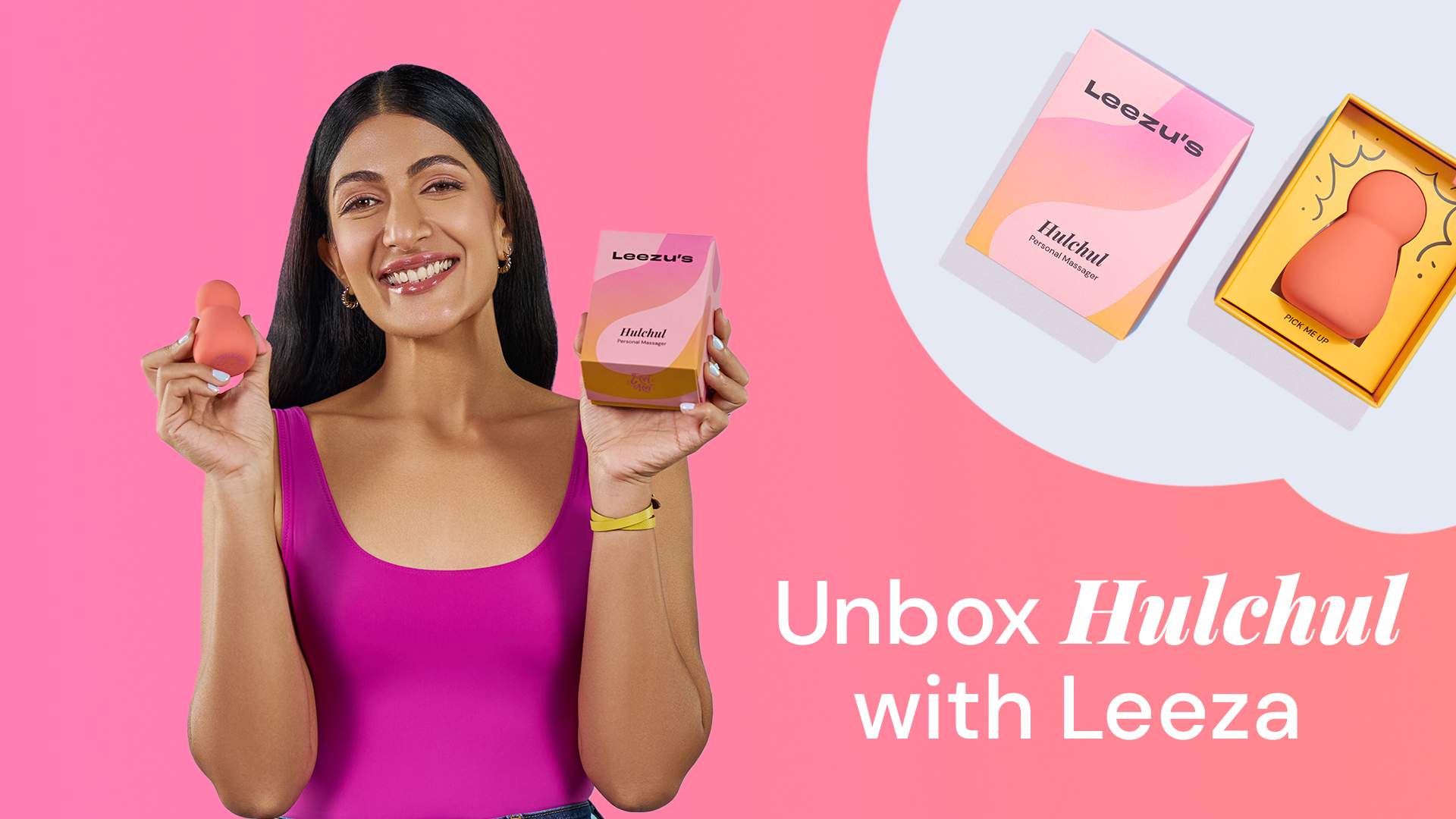 My best friend literally
Will leave you super satisfied
Very satisfying product
I' ve been using hulchul from few days, and I'm really enjoying it.
Pyaari is a new love
Pyaari is a new love for me. I am very Happy to have this product.
Thank you
Great Product
Having a hulchul was wonderful.
It really appeals to me.
Peak Orgasms
Oh my goodness, I cannot stop smiling as it gets me back to how beautifully crafted is this product hulchul.
It's just so good. I was laughing and crying tears of Joy as it felt ethereal.
Definitely a good addition for you and your relationship.
Just go for it ! Just simply give it a go to understand my feelings on same.