Free Shipping + Discreet Packaging
Free Shipping + Discreet Packaging
Free Shipping + Discreet Packaging
Free Shipping + Discreet Packaging
Free Shipping + Discreet Packaging
Free Shipping + Discreet Packaging
Free Shipping + Discreet Packaging
Free Shipping + Discreet Packaging
* Water-Based * Fragrance-Free & Flavour-Free * Relieves Dryness & Discomfort * Suitable for All Genders & Skin Types * Makes Everything Comfortable & Fun * Safe for Internal & External Use * Compatible with All Materials, including Latex, Silicone, & TPE
Squeeze some Love Jelly onto your palm, massager, stroker or directly apply to desired area. Use generously. Reapply as required.
Q. Can I use Love Jelly with my toys? A. Yes, Love Jelly is compatible with all types of toys in all materials. Q. Can I use Love Jelly with condoms? A. Yes! Love jelly is condom-compatible. Q. Is Love Jelly easy to clean up? A. Yes, one of the advantages of Love Jelly being water-based is that it's very easy to clean up with water. Q. Will Love Jelly stain my sheets or clothing? 
 A. Love Jelly doesn't leave any stains. It's very easy to wash off. Q. How should I store Love Jelly? A. Store your Love Jelly in a cool, dry place away from direct sunlight.
Legal Information: Manufactured By : Cheryl Laboratories Private Limited, Plot No A-328, 329, 330, T.T.C Indl Area, MIDC, Mahape, Navi Mumbai - 400710, India Marketed By: Little bear wellness ventures Pvt Ltd, Wework enam sambhav, C-20, G block Rd, Bandra Kurla Complex, Bandra East, Mumbai, Maharashtra 400051 Ingredients: Purified Water, Hydroxy Ethyl Cellulose, Propylene Glycol, Glycerin, Sodium Benzoate, Potassium Sorbate, Sodium Hyaluronate, Grape Seed Extract, Moringa Oleifera, Pomegranate Extract, Citric Acid Country of Origin: India Manufacturing Date: October'23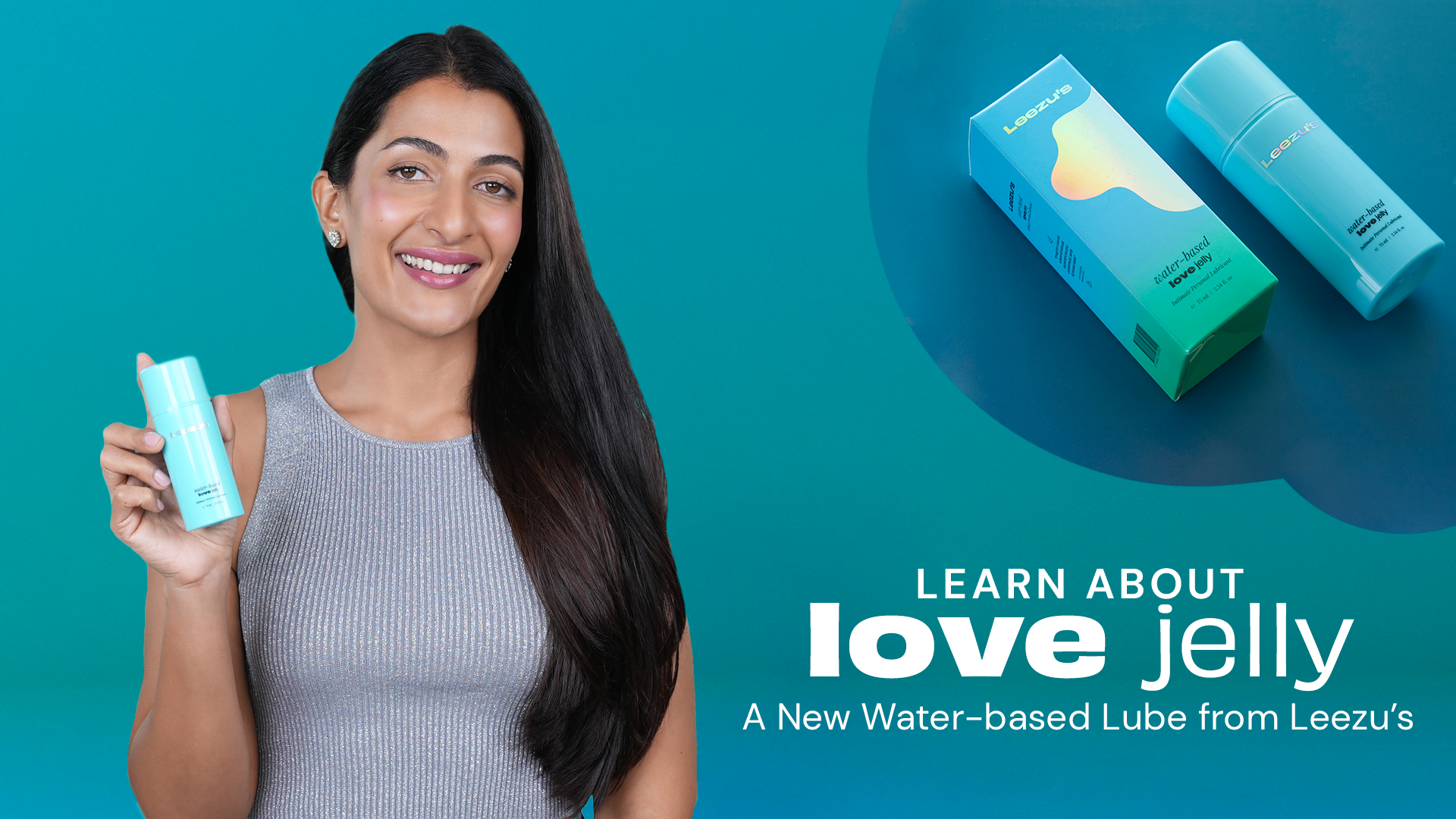 Fab lube! Makes everything better
Best lube in the market hands down
Best lube ever
Tisi literally is the most light lube you can ever find and does the job well.
Love my play time with this one
Brilliant Formulation
Amazing for Solo Play, as well as partnered sex. Does not leave any oil stains, it's used up perfectly well in my play time. Does not smell bad and the best part is - while removing from pump doesn't go all over because it's not oily
superb sleeve
love the texture and feel of this men's sleeve
Fun Toy!!!
let's just say my 'me time' has been taken up a notch. It's just amazing!